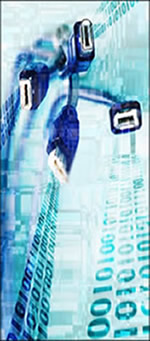 Janet Biehl
Learning & Performance Specialist

- Instructor, coach, mentor with 19 years experience
- Consulting independently for the past 5 years
- Author of curricula and training materials
- Editor of technical papers, textbooks, primers, and newsletters
Biographical Sketch
Janet began her professional career as a clinical microbiologist in an academic medical center. She later earned a degree in anthropology, worked as an excavation crew chief at prehistoric eastern woodlands archaeological sites, and then as the program coordinator and docent trainer at an historic house museum on a farm that recreated life at the turn of the 20th century. After years of volunteering at the elementary school as a math and reading tutor, and quilt-making teacher; and at a children's hospital as a librarian, Janet went back to school for a master's degree. While pursuing her degree, she worked at the university as a teaching assistant and a research assistant. After graduation, Janet taught advanced academic writing and grammar to international students at a community college.
Janet is currently a senior consultant specializing in human development and performance, education and training, and the coaching and mentoring of technical professionals who are struggling to apply quality principles to complex information technology initiatives. She draws from her diverse and varied background to apply a multidisciplinary approach that integrates concepts from adult learning theory, cultural anthropology, instructional design, human factors, and information delivery models.
Functional Experience
Learning & Performance Specialist
Supporting organizations through the development and delivery of training programs that improve performance, Janet helps clients meet strategic business goals. She specializes in developing educational activities that replace traditional lecture-based modes, ensuring that human factors and human development goals are integrated into technical training, and system initiatives include adult learning and support requirements.
Janet identifies training needs for individuals, groups, or entire organizations; creates strategies for addressing needs through classroom and other methodologies; ensures that training programs include effective job aids that promote skills usage in the workplace; and coaches learners in application of their knowledge and performance improvement. She focuses on ensuring that learners understand how to transfer the knowledge and skills they acquire in the classroom to the workplace.
Educator & Trainer
Janet designs and develops curricula and course materials around system initiatives, and delivers training. She measures and evaluates the effectiveness of training programs through in-class and follow-up voice-of-the-customer activities, and then recommends and updates training materials as needed.
Janet believes in learner-focused education that is action-oriented and interactive. Her current emphasis is on creating course materials that give adult learners the information they need to succeed in their work without overwhelming them with extraneous details that, while nice to know, are not applicable to the tasks they need to accomplish and the projects they need to complete. Janet uses her knowledge of adult learning theory to create classroom experiences that elucidate the relevancy of the material being learned, and provides the opportunity to practice new skills with immediate, constructive feedback.
Program Coordinator & Coach
Serving as a conduit between client-business users and project-technical staff, Janet ensures that organizational structures are aligned with system and process initiatives. She coordinates cross-project peer support for technical initiatives, supports team members and trainers, and furnishes feedback on training issues to stakeholders.
Janet recognizes the importance of following up with learners well after class is over because regardless of how well learners perform in class, performance improvement on the job takes time and requires support and encouragement. She creates social networks to provide learners with lifelong coaching.
Process Improvement Facilitator
Janet guides Six Sigma teams through the phases of their DMAIC-based process improvement projects and applies basic project management practices to keep them on track. Using her coaching skills, she helps individual team members achieve results by empowering them to take ownership of their projects and address the issues that are impeding progress.
Janet provides support to Six Sigma Green Belts who have completed training by reinforcing the thought processes and tool utilization that are essential to understanding and successfully applying the DMAIC lifecycle to process improvement.
Curriculum & Publications Coordinator
Translating difficult concepts into simpler, learner-friendly ones, Janet improves the readability of highly technical and theoretical materials for publication. She conducts research to create educational programs, and monitors professional literature for sharing and communication with clients and learners.
Janet's experience teaching college-level academic writing to non-native English speakers has given her the opportunity to work with students from around the world, and has helped her develop a sensitivity to, and active interest in addressing, the unique communication needs of multicultural environments.
Education
UNIVERSITY OF CENTRAL FLORIDA
May 2003 - M. A. in TESOL
Graduate Certificate in Teaching English as a Foreign Language (TEFL)
Orlando, Florida
Thesis: "Teacher and Student Perceptions of Error Feedback Behaviors in ESL College-Level Writing Classes"
MONTCLAIR STATE UNIVERSITY
May 1988 - B. A. in Anthropology
Upper Montclair, New Jersey
UNION COLLEGE
May 1982 - A. A. in Biology
Cranford, New Jersey
St. Barnabas School of Certified Laboratory Assistants


St. Barnabas Medical Center

,
Livingston, NJ. CLA ASCP, 1975
Upper Montclair, New Jersey
Publications
Teacher and Student Perceptions of Error Feedback Behaviors
Sunshine State TESOL Journal, Spring 2003.
Awards
Outstanding Research Presentation Award
Sunshine State TESOL, 2003.
UCF Merit Fellowship
University of Central Florida, Orlando, Florida, 2002-2003.
Graduate Student Research/Publication Grant
Sunshine State TESOL, 2002.
UCF Departmental Scholarship
Department of Foreign Language & Literatures, University of Central Florida, Orlando, Florida, Fall 2002.
Best Parent-Teacher Team
Orange County Public Schools, Windy Ridge School, Orlando, Florida, 1994-1995.
Alpenfels Award
"for the demonstration of excellence in the study and application of anthropology." Department of Anthropology, Montclair University, Upper Montclair, New Jersey, 1988.
Presentations
Teacher and Student Perceptions of Error Feedback Behaviors
Southeast Regional TESOL Conference, New Orleans, Louisiana, 25 September 2003.
Grammar Games & Activities to Help Learners & Teachers
Sunshine State TESOL Conference, Jacksonville, Florida, 3 May 2003.
Teacher and Student Perceptions of Error Feedback Behaviors
Sunshine State TESOL Conference, Jacksonville, Florida, 3 May 2003.
Teacher and Student Perceptions of Error Feedback
Graduate Student Forum, International TESOL Conference, Baltimore, Maryland, 25 March 2003.
Practical Vocabulary and Grammar Activities from ESL Research
California TESOL Conference, Pasadena, California, 13 April 2003.
Grammar Games & Activities to Help Learners & Teachers
Central Florida TESOL Mini-Conference, Oviedo, Florida, 26 October 2002.
The Relationship between Language Proficiency & Academic Development
Guest Speaker, TSL 5435 Methods of Teaching ESOL class, UCF, Orlando, Florida, 25 September 2002.
Grammar Games & Activities to Help Learners & Teachers
Southeast Regional TESOL Conference, Atlanta, Georgia, 21 September 2002.
Professional Affiliations
Sunshine State TESOL of Florida
Conference Program Committee, Sunshine State TESOL Conference,
West Palm Beach, Florida, 8 May 2002
Outstanding Research Presentation Award, 2003
Central Florida TESOL, Orlando, FL